[S.5.10]How to Lee Sin main
Lee Sin
BY Th0rh4mmer
Table of Contents
Author Champion Statistics
Guide Details
Passive

1

4

5

8

10

3

12

15

17

18

2

7

9

13

14

6

11

16
Starting Items
Core Items
Situational Items

Champion
Difficulty
Notes

Amumu

Elise

Fiddlesticks

Hecarim

Jarvan IV

Kha'Zix

Master Yi

Pantheon

Rammus

Rek'Sai

Rengar

Shaco

Vi

Warwick

Xin Zhao
You are starting? Here is some useful info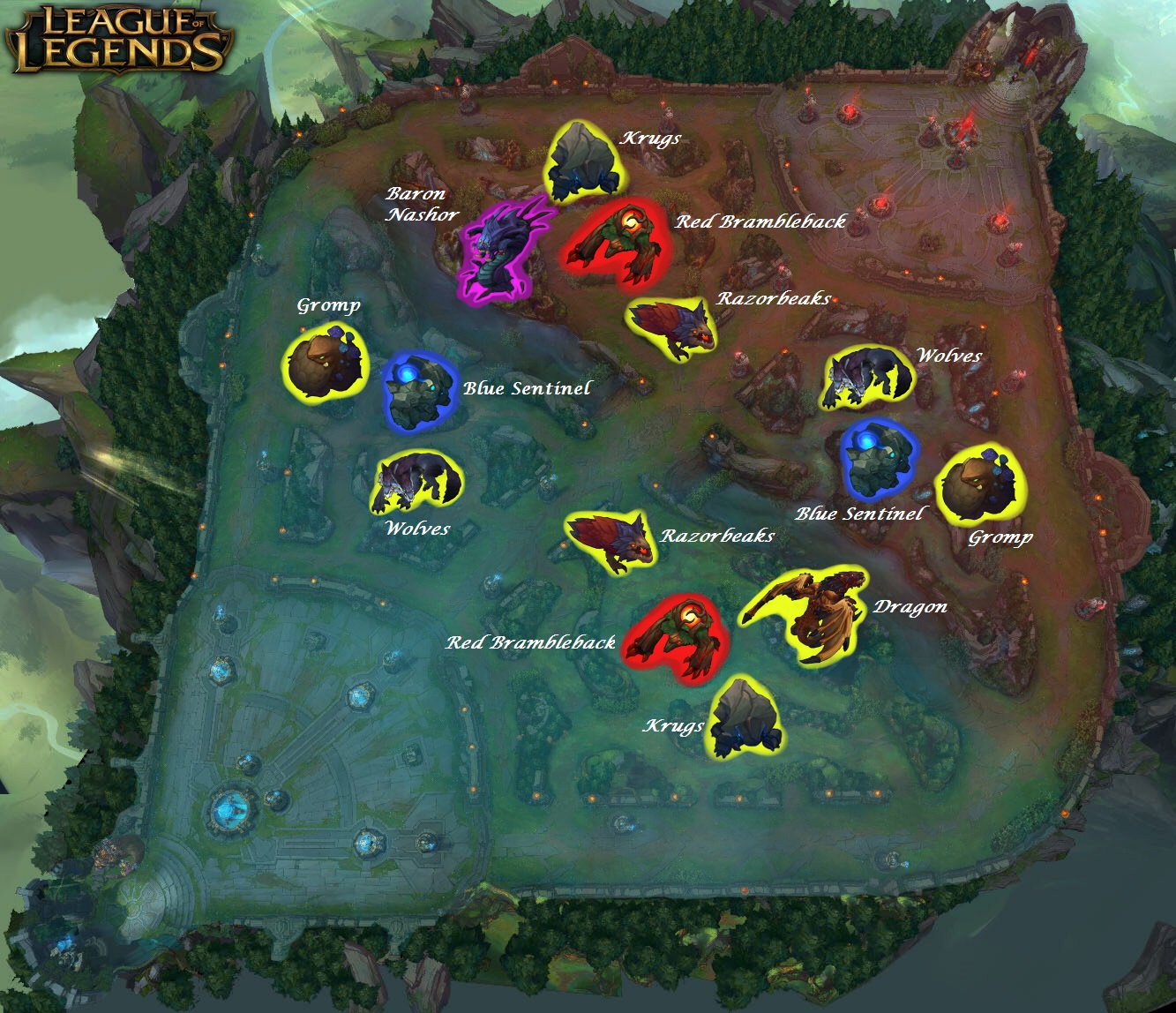 Dragon
Spawns at 2:30 and takes 6 min to respawn.
Other info:
DRAGON'S MIGHT:

+6% attack damage and ability power

DRAGON'S WRATH:

+15% damage to towers and buildings

DRAGON'S FLIGHT:

+5% movement speed

DRAGON'S DOMINANCE:

+15% damage to minions and monsters
Aspect of the Dragon: Doubles all previous bonuses and your attacks burn for 150 true damage over 5 seconds. This stack only lasts 180 seconds or until death.
Dragon has a UNIQUE Passive called "Ancient Grudge", which grants it 20% bonus damage to and 7% damage reduction against enemies with Dragon Slayer, per stack.
Blue buff
Spawns at 1:55 and it takes 5 min to respawn
Other info:
Using

Smite upon the

 Blue Sentinel will restore a large amount of mana over 2 seconds (25% of your maximum mana). This bonus can only be claimed once per spawn.
The Blue Sentinel gives off light blue bubbles if the Smite bonus is available. Once the bonus is harvested, the effect disappears until the Blue Sentinel respawns. This is only visible to champions with Smite.

Red buff
Spawns at 1:55 and it takes 5 min to spawn
Other info:
Using

Smite on

 Red Brambleback will restore a large amount of health instantly (20% of your maximum health). This bonus can only be claimed once per spawn.
The Red Brambleback gives off green bubbles if the Smite bonus is available. Once the bonus is harvested, the effect disappears until the Red Brambleback respawns. This is only visible to champions with Smite.

Baron
Spawn at 20 min and it takes 7 min to respawn
Other info:
Killing the Baron gives the
Hand of Baron buff to all living champions on the team, which lasts 3 minutes total (Runic Affinity doesn't work on this buff). This buff gives massively increased attack damage and ability power as well as an aura that promotes nearby minions and a recall time decrease. When Nashor is killed, each player on the team is also granted the following:
600 global Experience Points (given to each person on the team)
800 local Experience Points (shared between nearby allies)
300 Gold to each team member plus 25 Gold to the slayer of Baron Nashor.
Always youse this times to your adavantage.



Jungle Paths

I have probably done all the paths and the best one is: krugs>red>wolves>crab>blue or krugs>red>wolves>crab back and then blue.
Explanation of the First path
So you should start krugs and you should smite in this camp, why? This camp gives you an excelent buff that gives you a stun, and that will be important to do red as you can stun the big mosnter, as always, use your passive. After that go wolves where you are not going to smite. When finishing wolves you should be at least level 3 and then you should do crabs. It is really worth it gives you gold and you can get some health back by your W. After that do blue and go back and buy the items i have talked above.However, you have already lost too much health after red and cant do wolves>crab>blue what should I do? Do wolves (use smite) and then go crab, again doing it is good for te gold.
Should i gank or jugnle?
I have already done the jungle and went back and bought items should i gank or jungle? It really depends, while going back you should analyze your team lanes. If they are playing passive and the enemy is pushing why not going for a gank? Its easy to gank pushed lanes so... Are they equal but you see they are low? You can try, if you can not kill them at least you force them to reacall and maybe make them waste a flash. Is your team pushing the lanes? Easy go jungling, you always win doing this, you win xp and gold, maybe you can counter jungle too or kil the enemy jungler while they are in their side, this will give you a big andvantage and your Lee Sin you win most of the early 1vs1.
Warding in League of Legends is one of the most important aspects, why? It gives you an enormous advantage, especially as a jungler you need wards to know where the enemy jungler is as well as the rest of the team, helps you securing the dragon and baron. Helps you as well against counter-junglers.


Red: Enemy ward locations (which include where your laners may ward).
Black: Places that you should ward to defend your jungle and possibly spot an enemy.
Blue: These are very offensive wards where you are more than likely to spot the enemy jungler. These should actually be used often because they give your team vital information as to where the threat of the enemy team is.
Purple: "Pink wards" should be placed in these locations to control important map objectives and to even get rid of pesky enemy wards.
Trinkets: These were a season 4 addition and if you are using the yellow totem trinket then it can be placed in any of the spots listed. It is preferably the best to place in closer to your jungle because it is only a 60 second ward or can be used for scouting over walls/escaping.
Combos
Q>Q>ward and jump to it with W/flash>ulti
Q>R>Q Basic combo

Q>R are you getting from behind use this kick him to your tower and then Q again so you can follow him and get under your tower as well
Use wardjumping- Put wards and then W to him, helps you a lot having sightstone.
Use smartcast, it will make everything quicker but be sure you the range ect before using it XD
In team fights try to kick their adc or mid to your team and it will be GG WP.

Thank you a lot, if something is wrong or it could be better please tell me!! I'll try to fix it for you guys! Have fun and give some kicks!!  :)